Washington High School


Class Of 1983
In Memory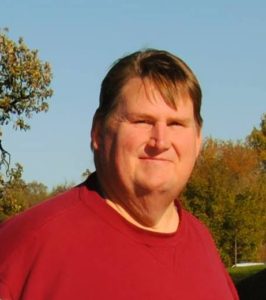 VINTON: Scott A. Anderson, 54 of Vinton died Sunday, May 20, 2018 at his home following a sudden illness. Visitation will be from 5 – 8 PM, Friday, May 25, 2018 at Phillips Funeral Home Chapel, 212 East Sixth Street in Vinton. A Celebration of Life will be held at 1 PM, Saturday, May 26, 2018 at the Geo. G. Luckey American Legion Post #57 in Vinton. Interment will be held at a later date. Condolences may be left at: www.phillipsfuneralhomes.com.
Scott was born February 18, 1964 in Vinton to Carl E. and Scharlene R. (Schlotterback) Anderson. He graduated from Washington High School in Vinton with the Class of 1983 and attended Hawkeye Tech for two years and graduated as a Certified Airplane Mechanic. He worked as an Aircraft Mechanic for many years.
Scott was a faithful member of the Tuesday Night Airplane Factory in Mt. Auburn and enjoyed camping. He also was an accomplished woodworker and loved spending time with his family.
He is survived by his brothers and sisters, Carol (Jerry) Messamer of Russell, Roxie (Gary) Harrelson, Bradley Anderson and Brent Anderson all of Vinton; his uncle, John (Dottie) Anderson of Vinton and his aunt, Dottie Schlotterback of New Mexico and numerous nieces and nephews.
Scott was preceded in death by his parents.
If you are aware of a Classmate who should be added to this page please let us know.